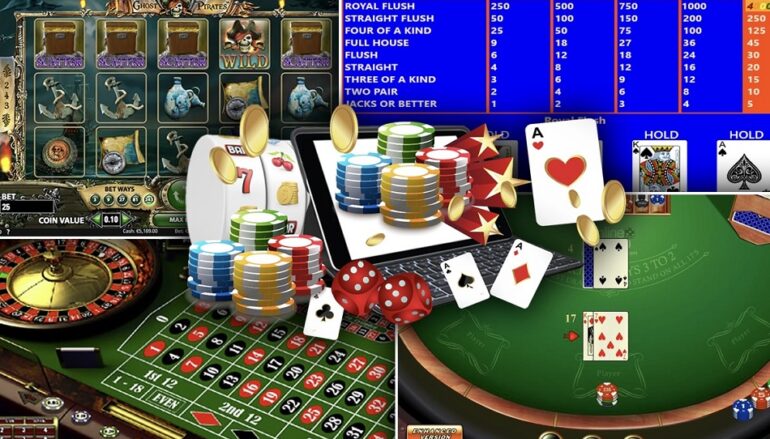 What are the Casino Categories Allowed in the State of Pennsylvania?
Pennsylvania Gaming Control Board (PGCB) is responsible for licensing, supervising, and regulating all gambling entities in the state. Their main task is to award licenses to applicants. Applications must be approved by the four bureaus. They are licensing, gaming operations, gaming laboratories, and casino compliance bureaus.
The board has divided casinos in the state into four categories. Each category requires a specific license. The authority may give up to 25 licenses for offering different gaming operations. A specific casino may apply for more than one license category.
Category 1 license – Racino
A category 1 license is called a Racino license. It is given to casinos that offer customers traditional casino games and horse race betting. The casino's horse racing facility must offer live horse racing for at least 120 days a year. Applicants pay a fee of $50,000 to offer up to 5,000 slot machines and another fee of $24,750,000 to offer up to 250 table games.
Parx Casino is one of the casinos in Pennsylvania that owns a Category 1 license. Located in Bensalem, PA, the casino features a horse racing track, 3,500 slot machines, 130 table games, and 48 poker rooms. The casino ventured into sports betting in 2019. In early 2021, the casino launched the betPARX app, its online betting brand. Parx Casino is currently developing a 15-story hotel at its site. Unlock thrilling opportunities at a top casino with best bonus offers. Enjoy extra rewards and incentives while playing your favorite games. Join now for a winning experience!
Category 2 license – Standalone casino
A standalone casino only offers slot games and table games like category one casinos, except that they do not offer horse race gambling. They pay the same amount of license fees as Category 1 but have to observe specific laws. They must be safe casinos located 30 miles from Category 1 casinos. They must be located 20 miles from a Category 2 casino.
Category 3 license – Resort casinos
Resort casinos are casinos that operate resort hotels. Only 5 licenses are available, and two are already issued. It must be located 15 miles away from any other licensed casino in PA. They pay a $5 million fee to offer up to 600 slot machines. They pay another $11,250,000 to offer up to 50 table games.
Category 4 license – Satellite casinos
Due to growing Pa casino revenue, legislators passed laws to allow the setting up of 10 satellite casinos. They offered opening bids of $7.5 million to offer up to 750 slot machines and up to 30 table games.
Related Articles
Read more from Casino